Polyester Film Lumirror™

High Transparency (optical clear) Grades
Lumirror™ high transparency (optical clear) grades are PET films with high transparency, low haze, and excellent smoothness thanks to their particle-free raw material design.
Lumirror™ high transparency grades feature an adhesive promotion coating that is the result of Toray's many years of film and polymer research, experience, and technology, giving the film excellent scratch and contamination control.
Thanks to these strengths, it is used in various applications, including for touch panels, window films, automobiles, and more.
We can offer the optimal grade for the application as well as customize the film to meet your needs, including adhesive promotion treated on both sides, adhesive promotion treated on one side, low oligomer grades, etc.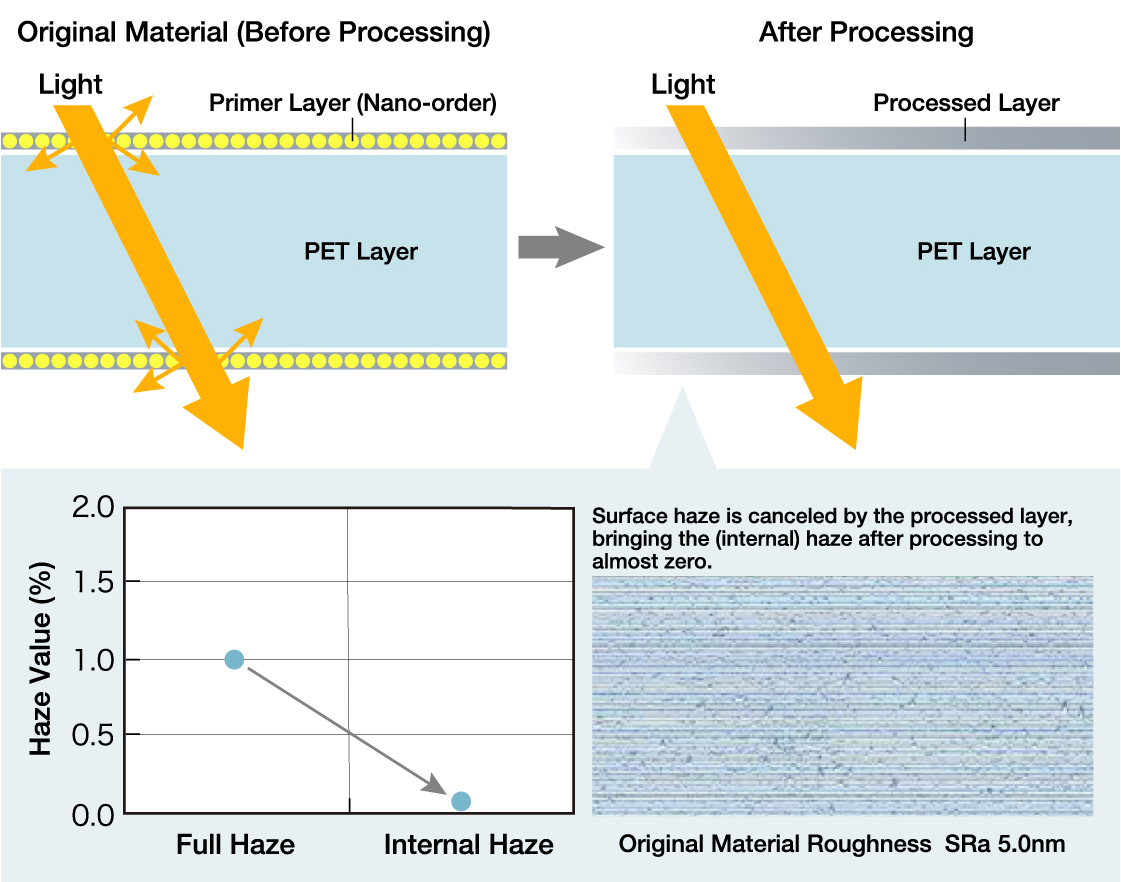 High Transparency (optical clear) Grades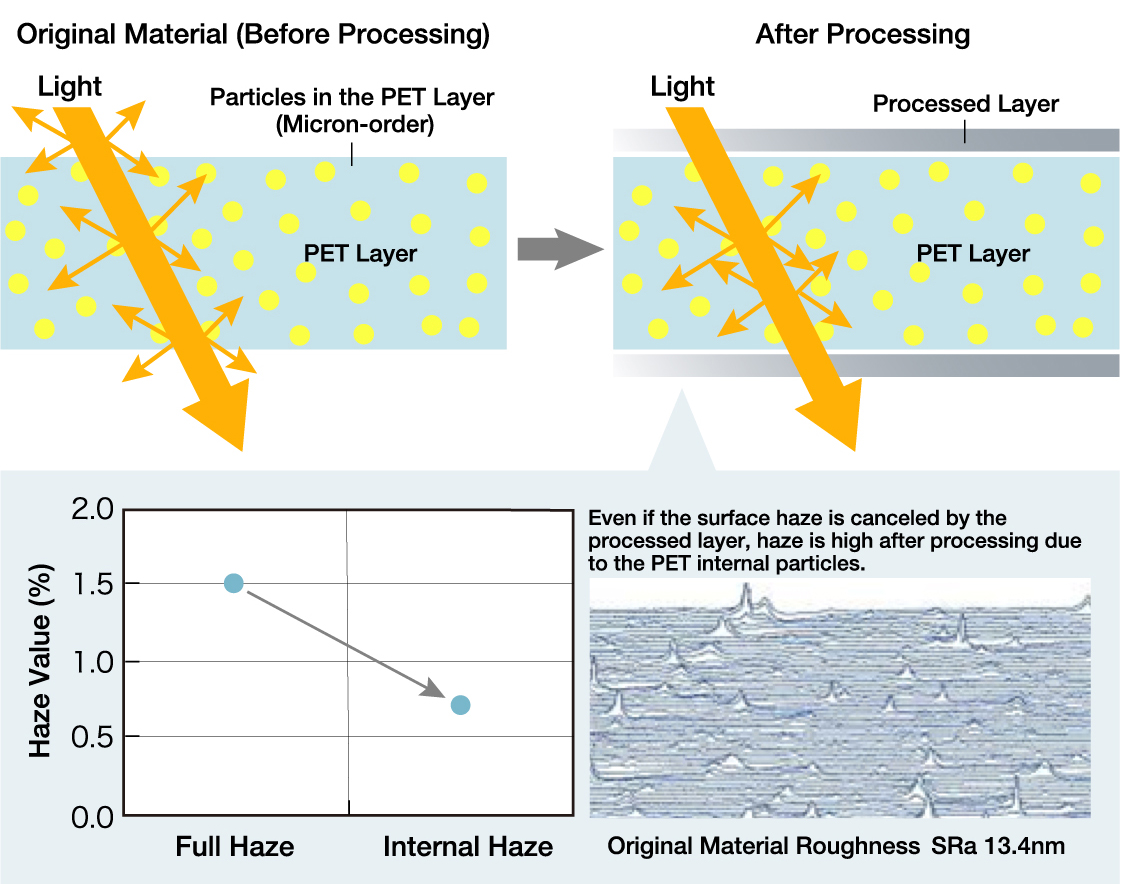 General transparent products (with particles)
Features
Particle-free design allows for high transmittance, low haze, and extreme smoothness
Low iridescence and excellent adhesive promotion
In-line low heat absorption available
Highly customizable adhesive promotion treatment
Thickness variations (available from 23 μm to 350 μm)
Excellent scratch and contamination control
Application Examples
Smartphones and tablets

Touch panel applications (ITO film, Ag-NW, proven performance in copper mesh sensors)
Decorative film applications (UV mold compatible)
Anti-shattering film (for OGS backing)
Aftermarket protective film

Notebook PCs / laptops

Touch panel applications (ITO film, Ag-NW, proven performance in copper mesh sensors)
Alternative cover glass

Flexible displays

For bending of terminals, glass is replaced with PET
Touch sensors changed from ITO to AgNw, copper mesh

Smart windows

Light shielding when energized

Automotive applications

Upsizing of inner panels (full screen), flexibility
Weather resistance (UV resistance is required)
High Transparency (Optical Clear) Grades List