Electrical Characteristics
Electrical Properties
(1) Dielectric Properties
The dielectric constant of Torelina™ is 3.0, and it is exceptionally stable for a wide range of temperature and frequency variations. Fig. E1 shows the temperature dependence of the dielectric constant in Torelina™.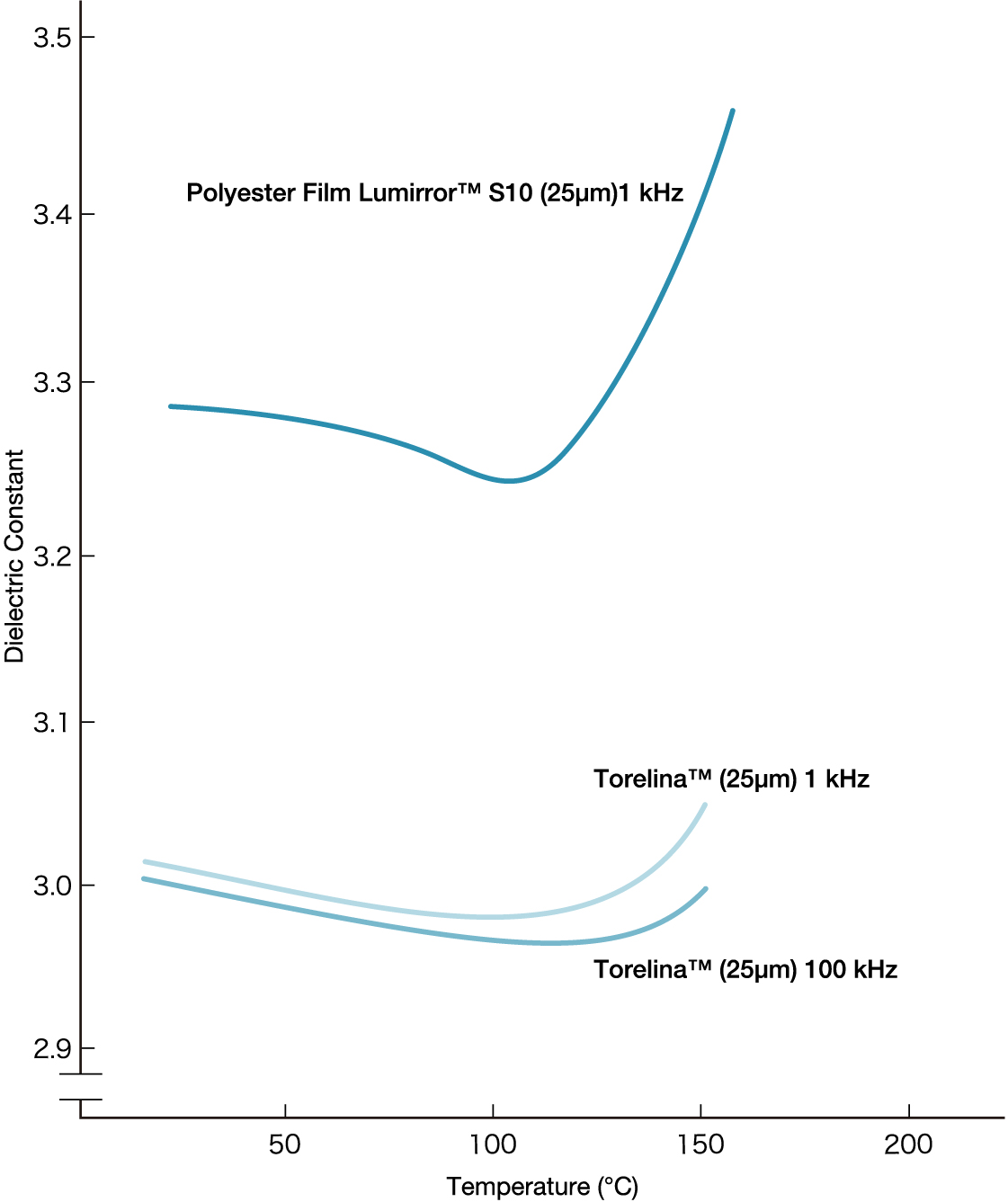 (2) Dissipation Factor
The dissipation factor (tan δ) of Torelina™ is exceptionally small, very close to that of polypropylene film, when its dielectric constant is taken into account. At temperatures below 120°C, the dissipation factor is very consistent over temperature or frequency variations. Fig.E2 shows the temperature dependence of the dissipation factor in Torelina™, and Fig.E4, its frequency dependence.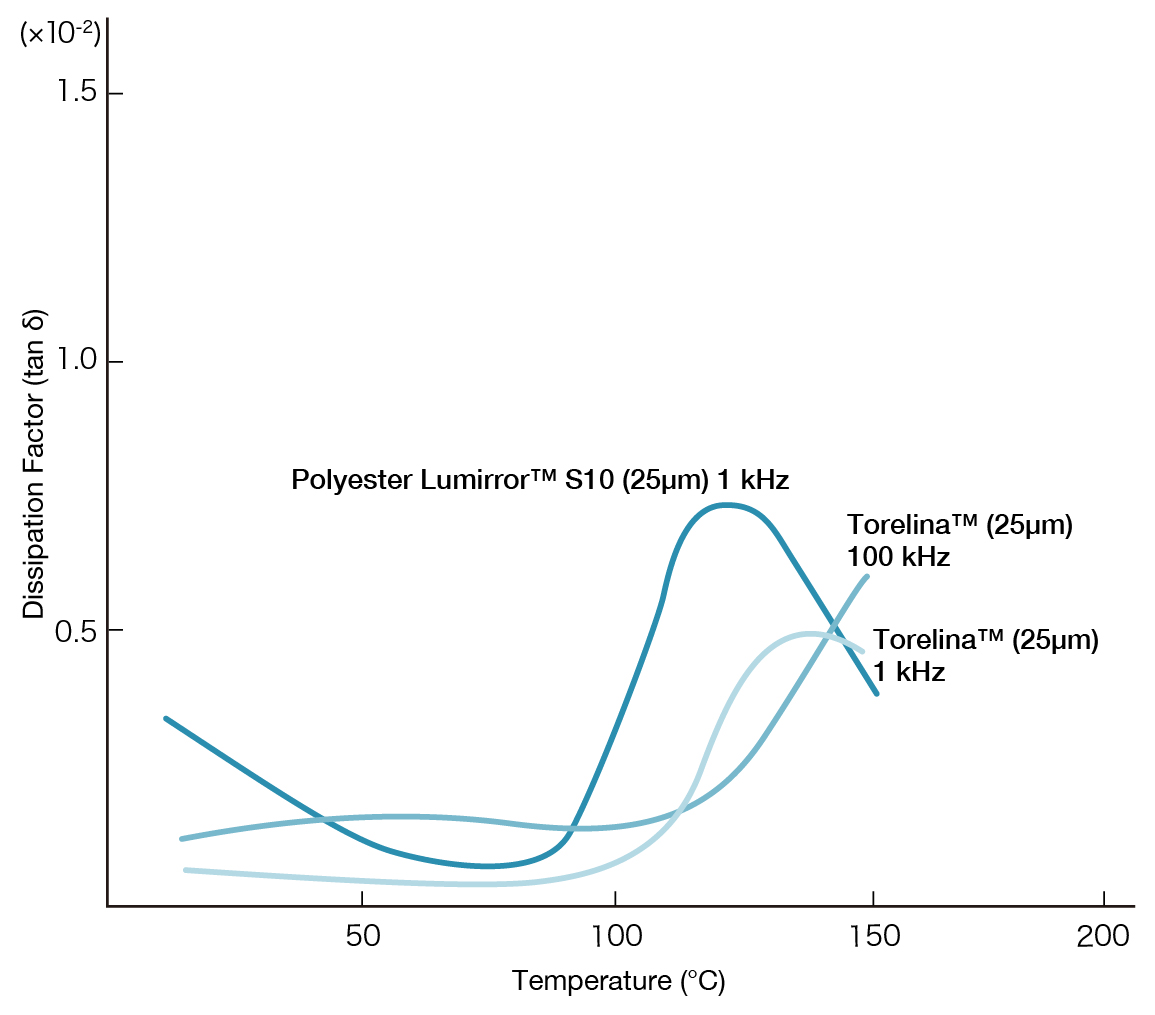 Frequency Dependence
(1) Dielectric Constant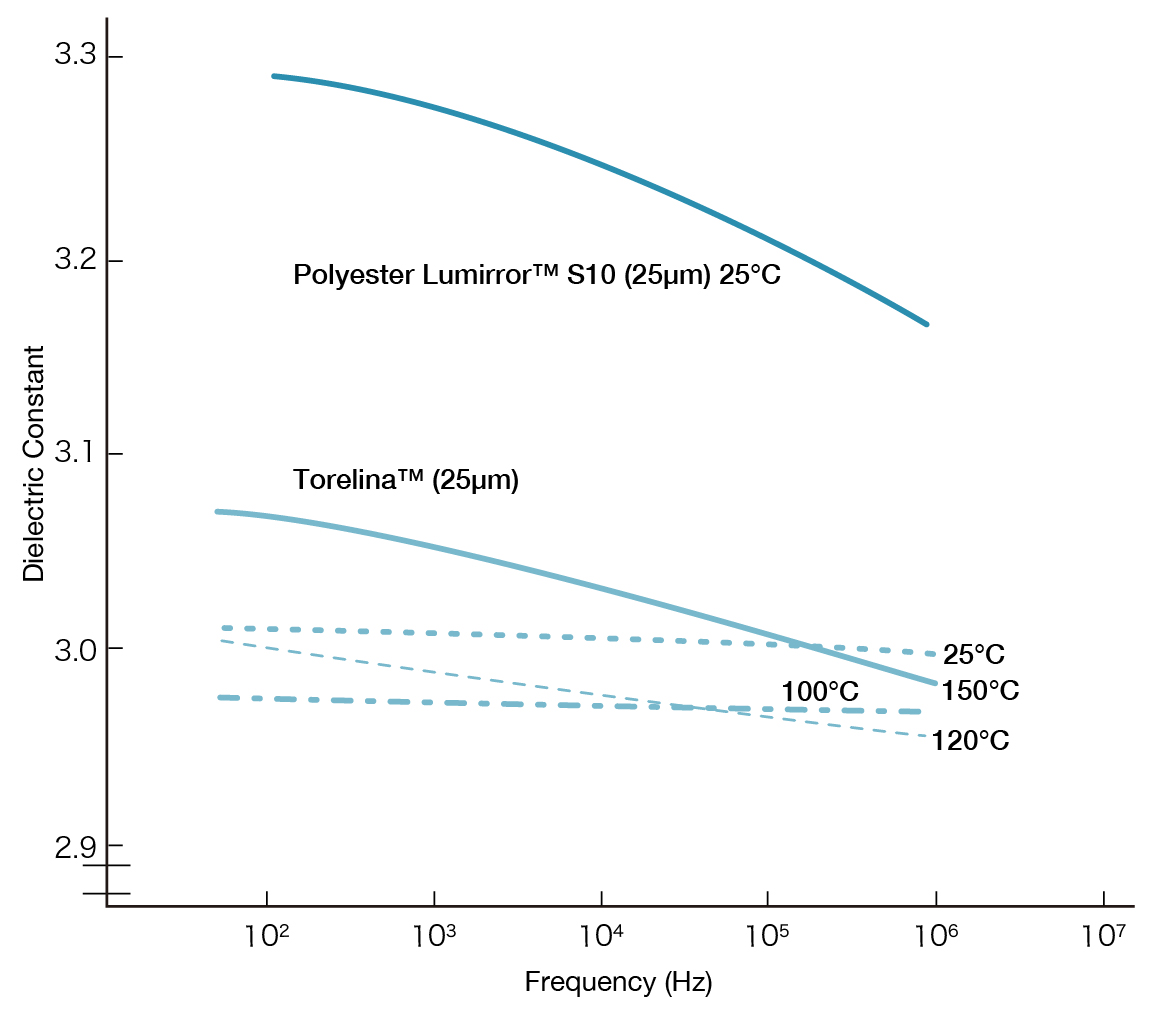 (2) Dissipation Factor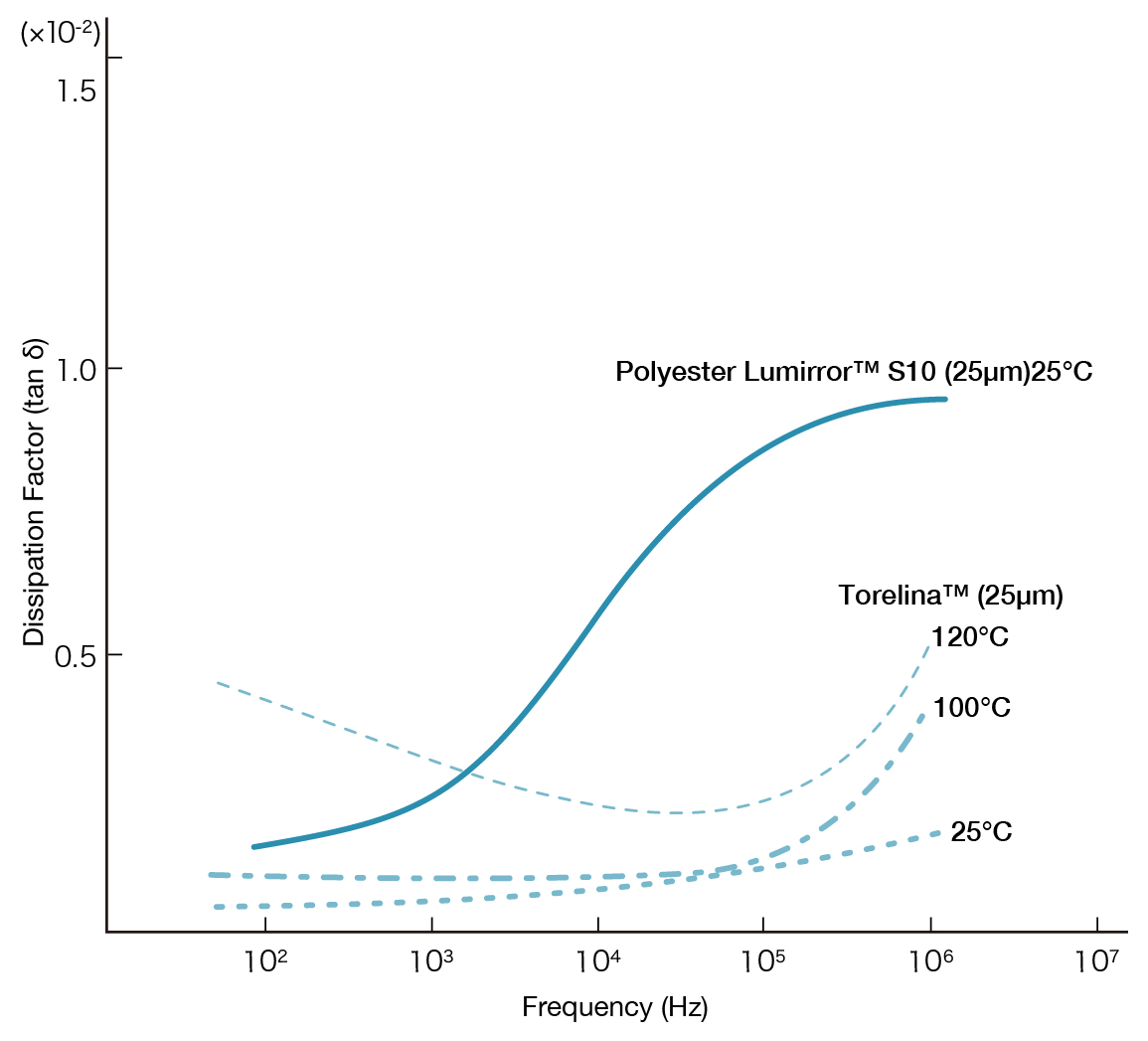 Torelina™ Technical Information